I am so very excited to welcome you back to my website and, to especially welcome you to the very first blog of a new blog series (which will also be made into vlogs for my YouTube channel Nayemma) all about the upcoming Olympic Games.  If you're new to my website or channel, or you do not know me on a personal level, I am a HUGE Olympic Games enthusiast!  So much so, that I could just burst with the level of knowledge, passion and interest that I have for this international sporting event.  This first blog is going to be an introductory 'What do we know so far' blog, seeing as the Games are still 11 months away!  So if you enjoyed this blog and are interested in staying up to date with the Olympics, don't forget to subscribe to my website so you can stay up to date with my upcoming blogs, or to my YouTube channel if you'd rather watch and listen than read.
Now, let's dive in (pardon the pun).
What do we know so far?
The Olympic Games will be held in Tokyo, the capital of Japan.
2. The start date is Friday 24th July 2020 ending on Sunday 9th August.  The opening ceremony will take place during the evening (local time) of the 24th July, which will include a parade of the competing athletes and their flags, welcome speeches and an opportunity for Tokyo to 'showcase' their country.
3. The official logo was designed by Asao Tokolo.
There is also an awesome unofficial logo designed by Daren Newman.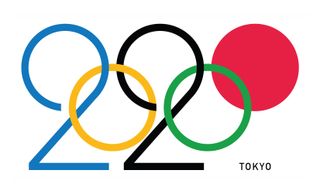 4. There are several new sports that have been added to the Games, they are: baseball, karate, skateboarding, sport climbing and surfing.
5. We can expect the refugee team (which will probably be bigger than 10 athletes this time) to now compete under their Yara Said (designer) refugee flag; an iconic orange background with a black horizontal line in the lower third of the flag, which represents the life vests worn by many refugees around the world.  The refugee team first competed in the Rio 2016 Olympics under the Olympic flag, however I think it's important that this team have an identity and should therefore have their own flag.  Hopefully, this team will help spread the awareness of the global refugee crisis and not forgetting, provide spirit and possibility to millions of young refugees.
6. Great Britain won 67 medals in Rio, making us second place behind USA, who got 121 medals.  But without sounding miserable, we can expect to see a significant drop in the medals for Tokyo 2020 for Team GB, being placed even 4th or 5th!  This may be a result of some medal-winning GB athletes retiring since the 2016 Games (*sobs).
7. We can expect to see Team USA win the medals table again.  They were number 1 on the medals table at the last games with 121 medals, storming in front of second place (us) by 55 medals!  If you're into your sports outside of the Olympics, you'll be familiar with USA doing really well in sports this year and so you should expect this to be the same next year.  For example, dominating gymnastics and football, with the USA women's soccer team winning the world up this year!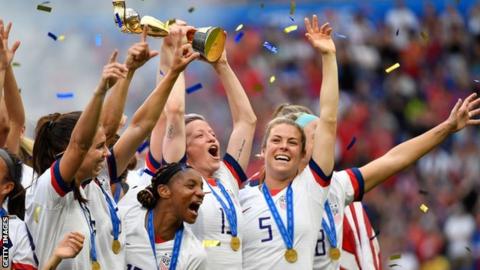 So that's just some of the things we know so far in the build up to the Tokyo 2020 Olympics.  In the next blog and vlog, I will be discussing the 8 big names around the world who have retired since Rio 2016 and will therefore not be competing in Tokyo.  If you're interested, subscribe to the emailing list so that you never miss a blog on this series.
Contact me:
YouTube: Nayemma
Email: naomilaws.com@gmail.com
Instagram: @_nay_emma_
© 2019. Naomi Laws. All rights reserved
Photo credit all free for use copyright:
Tokyo flag: Author Geralt via pixabay.com
Surfer: Author Kanenori via pixabay.com
Refugee flag: Author Mboro via Public Domain
Team GB: Bernie J Catterall images via Wiki
Team USA: BBC sport via BBCSPORT.com